Garage Project Blog – LaGrange Park, IL
In addition to building brand new custom garages, Blue Sky Builders also does garage repairs and remodels! So, for this project blog, we'd like to share with you a recent garage remodel we completed in LaGrange Park, Illinois.
The existing garage was structurally sound but in bad shape cosmetically (pictures below). The owner did not want to go with a brand new garage, so opted for a remodeling, as it was the most economical solution.
Garage Before Pictures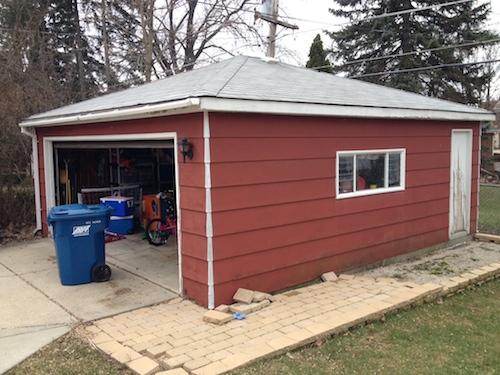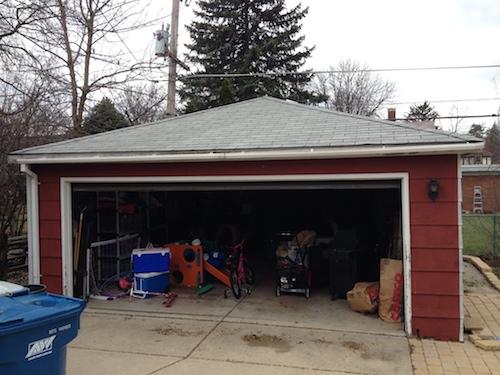 Garage Remodel Details
Garage Style: Hip
New Door: 16×6'6″
New Siding: Certainteed 7″ vinyl siding
New Window: Vinyl
New Roof: Certainteed architectural shingles
New aluminum soffit/fascia/trim, gutters
Garage Remodel After Pictures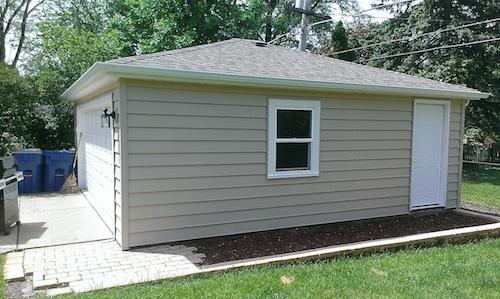 Finished in May of 2014, this remodeling project took approximately 3 days. And as you can see, it looks like a brand new garage from the outside!
Want to see more of our project blogs? Visit the links below:
Garage Project Blog – Westmont, IL
Garage Project Blog – Glen Ellyn, IL
Garage Project Blog – Lombard, IL
Garage Project Blog – La Grange, IL
Garage Project Blog – Oak Park, IL