3 Tales of Homeowners Who Fell In Love with Their New Garages
With Valentine's Day around the corner, love is in the air.  But we must know, do you love—or loathe—your garage?
Throughout the years, we have made it possible for homeowners across the Chicagoland area to experience love at first sight. 
Don't believe us? Just ask Carla from Oak Park, who said these nice words from a project completed in May 2013:
"We recently had our custom garage built by Blue Sky Builders and are extremely satisfied with the appearance and quality of the garage, as well as Blue Sky Builder's customer service.  We were especially pleased by the effort they took to match the style and colors of the existing house.  We would strongly recommend anyone living in the Chicagoland area to choose Blue Sky Builders for their project."
Or, you could ask Susan from LaGrange, for whom we completed the custom garage shown below, also in May 2013: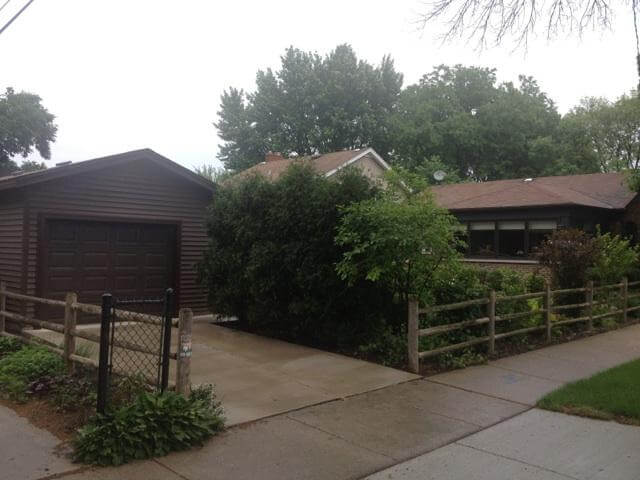 "I am very satisfied with the custom garage constructed by Blue Sky Builders. Everyone that I worked with including Rick, Bruce and the various contractors that were on site were a pleasure to work with.  I originally wanted a replacement that was simply a duplicate of the former garage.  Rick suggested changes that provided much needed additional space within the same footprint of the old garage and driveway. I am thrilled with the result. Blue Sky builds a quality product and I highly recommend the Blue Sky team."
Mary from Westmont is also a fan of our work. We completed the following project complete with natural wood siding and aluminum roof, and her reaction to the result (picture below) was priceless: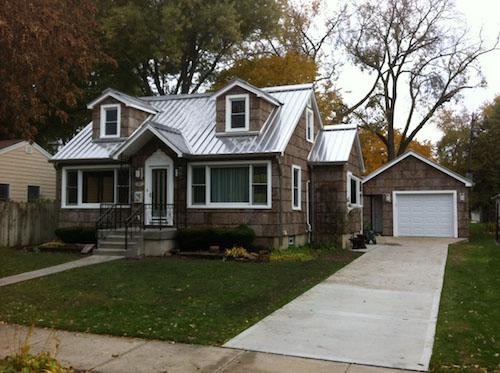 "Thank you for my beautiful new garage and home! This project turned out to be far more complex than either you or I would have guessed, and I appreciate you stepping up to the challenge. The result is stunning. Your crew is top notch.
We must ask again, do you love or loathe your garage? If you would like to fall in love with your garage, contact us today. If you're looking for inspiration, check out our gallery of garages.
(Please Note: We love garages, we know that you will love your new garage, but men, please do not consider using this as a Valentine's Day Gift. We can not stress this enough.
If you plan to do so, check out our 'awesome man caves' post, because you may need to sleep out there for the next year.)